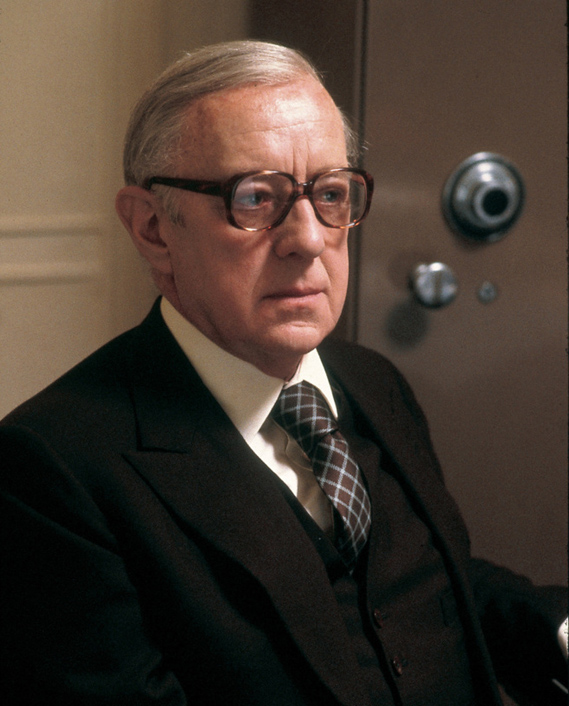 John le Carré, the well-known writer died on the 12th of December 2020, at Truro, Cornwall, just before Christmas. But he had been born at Poole, in Dorset in 1931 and baptised David John Moore Cornwell. Later he studied at Sherborne School, so he started in this county. His uncle, Alec Glassey, had been Liberal MP for East Dorset from 1929 to 1931. John le Carre wrote of his father, Ronnie, in his book The Pigeon Tunnel that 'when I was young his voice was still Dorset, with his "r"s and long "a"s. Later he became almost, but never quite, well spoken'.
David Cornwell went on to study German literature at Bern and then modern languages at Lincoln College, Oxford. Cornwell apparently completed his National Service in the Intelligence Corps in Germany and then taught at Eton for two years from 1956. Then he joined the Foreign Service as a Secretary at the British Embassy at Bonn and went on to become a Consul in Hamburg. He married twice, the first to Alison in 1954 and they had three children, before a divorce in 1971. The second marriage, to Valerie in 1972 produced another child.
He wrote his first novel, Call for the Dead which he described as 'sheer fiction' in Hamburg in 1961 and produced his nom de plume "John le Carré", as a necessity as he was a member of MI6. He went on to write nearly thirty books, including The Spy Who Came in from the Cold in 1963. Kim Philby, one of our double agents, was thought to have disclosed le Carré's identity to the Russians and so he left MI6. Many people will remember Tinker, Tailor, Soldier, Spy from 1974. This was televised by the BBC and we were all glued to our TV sets until the end and we had learned another meaning to "mole" and "The Circus" as the code name for the British Secret Intelligence Service. The characters George Smiley, Bill Haydon, Karla, Peter Guillam, Percy Alleline and Jim Prideaux were all so well portrayed and still remembered. Sir Alec Guinness played George Smiley and was exceptional. Smiley's People was transmitted two or three years later. John le Carré had Smiley taken aback, but kept his cool when Karla showed his knowledge of Smiley's marriage and his wife's affairs with other members of the Circus and even having a watch inscribed from his wife.
I received some anonymous presents at Christmas, including a book by Max Hastings, The Secret War, about spies, codes, etc., and some biscuits, all of which were much appreciated. When I started to consider le Carré, I went to the index in the book and was surprised to find no entries. Then I realised that Hastings was writing about the 1939 to 1945 war against Germany, whereas le Carré's stories reflect the later Cold War when Russia became our adversary.
Several writers were also inspired by the Cold War, including Ian Fleming with his character James Bond in Casino Royale, Dr No and many others, which were portrayed on the cinema screen and became very popular. However, these stories were very different from le Carré's. James Bond is a skilled fighter and sexy character, whereas le Carré's Smiley is most cerebral.
About that time we learned a little about the real-life of some people from the Eastern Block when Georgi Markov, a Bulgarian, died after being shot by a poisoned dart on Waterloo Bridge in London and died in hospital. He had been broadcasting for the BBC Overseas Service. It has been suggested that the Bulgarians had been advised by the KGB. He was buried in Whitchurch Cannonicorum in September 1978, where he had a home.
I have not been to Russia and the only contact I had with its people was briefly in about 1984, which you may find amusing. The Institution of Electrical Engineers, of which I was a member, held regular meetings. I was appointed to a committee and organised several afternoon sessions, finding speakers, etc. I was seconded to a group organising an international meeting of one or two days. The Secretariat had decided that the speakers and organisers should get together in the evening before the first day's meetings, with a trip on a boat on the Thames and we duly boarded from outside the Institution, next to the Savoy Hotel. As the organisers were all volunteers and not employed by the IEE, our wives were invited for the evening. The boat trip went up to the recently completed Thames Barrier and back, with dinner served on board. It was a fine evening and very pleasant.
We were seated on two tables, one for the speakers to meet, and the other for the organisers and wives and two organising secretaries. After some time, we commented that the speakers, who were probably unknown to each other, were becoming very merry. One secretary was worried, she said she had ordered the same quantity of wine for both tables and we all appeared quite sober, so why were they so lively? I cannot now recall anything about most other nationalities except that two speakers were Russian, although four had attended.
The following morning I had drawn the short straw and had to introduce the first speaker. I think he was English. I handed him a small pointing device, which projected an arrow on the screen where his illustrations were to be displayed. He soon exclaimed that he was having difficulty in holding the pointer still. The next speaker was one of the Russians and he said "I also am having difficulty in holding the pointer still". This was obviously the result of the hilarity of the evening before, which was explained later off stage, by an English contributor, who told us that the Russians had produced flasks of Vodka and laced each glass liberally!
The speakers all sat in the front rows of the auditorium, to give easy access to the stage and the audience was seated behind. Another organiser said to me, 'Look at the four Russians sitting together. Can you tell which are the two speakers, and which are their minders?'. At this period it was frequently said that Russian visitors might abscond to the West and so minders were sent with all visitors. John le Carré had introduced this in some of his stories. However, our meeting progressed satisfactorily and our visitors left safely. Overall a success.
More recently, in 2018 we all had a shock when a situation of poisoning arose as close as at Salisbury. Sergei Skripel, a former Russian officer and a double agent and his daughter, Yulia, visiting from Moscow, were poisoned with Novichok. Shortly after two unconnected people picked up what appeared to be a bottle of perfume, but was in fact discarded poison.
John le Carré wrote most of his books from the aspect of the Cold War and from the inside of the secret services, on both sides. Of course, he was so successful that perhaps he did not need to write a lot in other fields. His writing will introduce people to these arcane areas for many years to come and maintain their interest. Le Carré wrote several more novels with different themes, including The Night Manager in 1993 about the illegal arms trade which later became a successful BBC TV series.
N.B. The IEE has been renamed as the Institution of Engineering and Technology, IET.
Bridport History Society has a Zoom meeting on Tuesday 9th March at 2 for 2.30 pm about "Elizabeth Frink – Life and Legacy" by the Frink Archive, Dorset History Centre. For details contact Jane Ferentzi-Sheppard on jferentzi@AOL.com or 01308-425710.
Cecil Amor, Hon President, Bridport History Society.