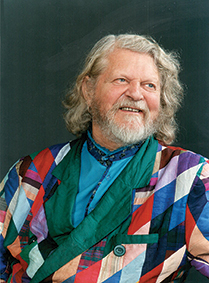 After months of planning and administration The Marshwood Arts Awards exhibition is nearly upon us and as well as a few new initiatives for this year's exhibition, there have also been a few surprises.
The entries are in and the judges have seen all the work in their categories, however there is one vote that we won't know the outcome of until the winner's work is delivered to the Bridport Arts Centre for the exhibition that begins on October 24.
The judges have chosen which artists and makers they would like to see exhibited, but a new twist to the Marshwood Arts Awards this year is the addition of an option for anyone to vote for one more artist to be added to the exhibition.
Visitors to the Awards website www.marshwoodawards.com can view all of the entries and can choose which artist they would like to see at the exhibition.
'It's a simple system' said Victoria Byrne, administrator of the Awards. 'Anyone who would like to make their own choice can visit www.marshwoodawards.com and click on the 'Public Vote' section to view the work. They can simply choose which piece of work they like best and click on it to vote. There is only one vote per person and the artist with the most votes will be offered a place in the exhibition.'
The Public Vote will be available online at www.marshwoodawards.com until October 7.
Another addition to this year's Awards initiative is the addition of the 'Collector's Choice'. Two collectors have been approached and asked to view the judges' selections and give an indication of which piece of work they find the most interesting. Lord Bath of Longleat and Sarah Wild of Puncknowle Manor Estate have agreed to select Collector's Choices for this year.
Lord Bath, whose home at Longleat is currently the subject of a BBC documentary series, All Change at Longleat, met with Victoria Byrne to look over the entries. 'He was very generous and enthusiastic and definitely knew what he was interested in.' said Victoria. Agreeing that there was a 'lot of talent' amongst the entries, Lord Bath chose what he explained was the work that he 'would be most likely to buy' if he saw it on an exhibition wall. Both Lord Bath's and Sarah Wild's choices will be announced when the exhibition opens.
Now in its third year the Marshwood Arts Awards has always attracted a fascinating mix of entries and the final exhibition, of artists and makers chosen by the judges, has proved to be unique and absorbing. This year has been no different with entries in some categories of such high quality, especially in Painting & Drawing that some judges have requested to be allowed to include extra works that they felt were worthy of mention.
A short film made by Lawrence Moore of Earthrod Productions will also be shown at the exhibition. Including interviews with past winners, past judges as well as this year's judges, it gives some fascinating and thought-provoking insights into the importance of the arts in the South West and beyond. It also shows the value of initiatives such as these Awards.