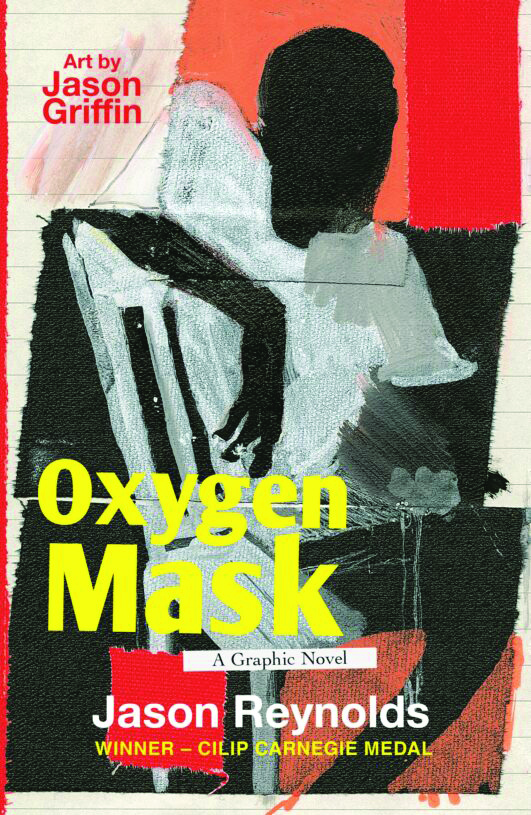 Oxygen Mask by Jason Reynolds
Art by Jason Griffin
Published by Faber. Ages 12+
Review by
Nicky Mathewson
I have to start by saying that this book is a unique piece of art. Jason Reynolds and his good friend Jason Griffin have created something so special that I feel giddy. It's the book/art that I would want to create myself. It's immersive, visceral, poignant, crushing and uplifting. Using sketch, paint, collage and words to throw the most powerful punch, reflecting our society and ourselves.
It is born of the sketchbook journals that Jason Griffin kept during lockdown and the economical and perfect words that Jason Reynolds is so well known for. Produced to the highest standard by Faber it feels and looks like one of those sketchbooks, where the seeds of the idea were planted.
This collaboration shows a snapshot of the year 2020 when the world was turned upside down. Self reflection layered with a commentary on wider society. Words and pictures that painfully remind us of the devastation but also the love. Emotive and breath-taking, Oxygen Mask shook me and left me gasping for air, and yet I am delighted by it, it is a thing of beauty and truly is a masterpiece.
I urge you to read/look/feel and absorb it, and be sure to read the comments by both artists at the end.