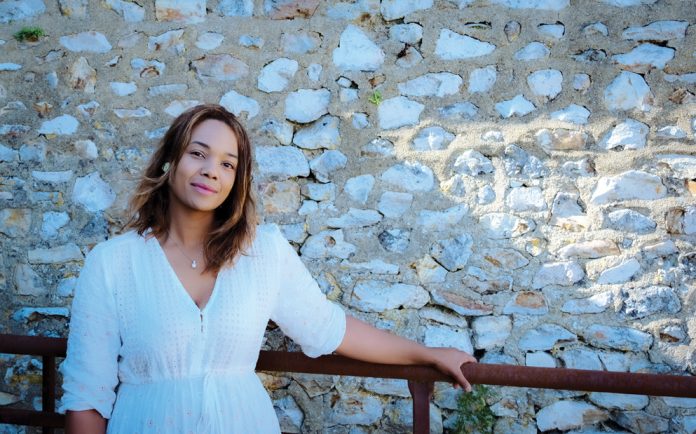 Sometimes it is easy to see the results of research and innovation. Other times, activities that create meaningful change to our lives are hidden behind complex initiatives or little-known institutions. Marshwood resident Charlie McNichol Fardon is involved in one of those organisations trying to make the world a better place. She spoke to Fergus Byrne about her hopes for a sustainable future.
Whilst at university, Marshwood resident Charlie McNichol-Fardon set up a business helping unsigned bands by selling their CDs in hairdressing salons around the region. Finding a captive audience for new music was a big hit and she won a regional award for her efforts. It wasn't the only business she set up during her course, but a point came where sustainability in its many forms became her main focus—whether running a business or helping others to do so. Now, after 14 years in business ownership and sustainability consultancy she has just been appointed Chair of The Future Leaders Council (FLC), an advisory panel to the Natural Environment Research Council (NERC).
But how did she end up in Marshwood? 'I literally stuck a pin in the map' she tells me as we sit on the edge of a farmyard overlooking the Vale. 'It was a sort of forced work-life balance'. Nature and the countryside are in her blood. Growing up in the Midlands, Charlie's earliest memory is sitting on tractors on her grandfather's farm in Warwickshire. Later when she moved to Basingstoke and it came time to escape the pressures of an overload of work, she closed her eyes and allowed fate to take her to the Westcountry. Now her daily view is the stunning vista of ancient hills surrounding the currently lush fields of the Marshwood Vale.
A degree in Music Industry Management and Business, followed by an MSc in Global Sustainability Solutions and then an MBA from the University of Exeter, coupled with extensive experience in business management and consultancy, has left Charlie with a unique set of skills, not least the ability to concisely present complex concepts. Today she leads the sustainability programme at the UK Hydrographic Office (UKHO) under the Ministry of Defence, working with internal stakeholders, external partners, and industry peers. 'As head of sustainability I look at defence' she says. 'How the Hydrographic office can achieve the goals that they have while weaving in sustainability and positive outcomes.'
But the term sustainability is broad. 'Sustainability is often misunderstood' she says. 'It has many meanings in many different contexts. One of the first things is defining that meaning. Until you define it you can't achieve it.' She says there are three pillars of sustainability. 'The first, obviously, is environmental but the other two are often overlooked. There is the social side—social value. That's the effect that we have on communities. For example the effect we have on coastal communities that we come into contact with. Then the third pillar is economic. That takes many different forms. How are we creating a product that offers a sustainable return on investment?' The challenge for Charlie is not only to broaden that scope but also to communicate it.
She can't talk in too much detail about her work at UKHO but her new role as chair of the FLC offers scope to expand and develop her expertise in sustainability. And that is where her heart lies.
NERC describes itself as the driving force of investment in environmental science. It invests public money in world-leading science, designed to help us sustain and benefit from our natural resources, predict and respond to natural hazards and understand environmental change. And that's a subject that Charlie has plenty to comment on. 'People talk about climate change, but we should be talking about the effects of climate change' she says. 'In the West we tend to be the emitters, but the people most affected tend to be nearer the equator.' She believes it's going to become so hot that that area will become uninhabitable and people will have to move. 'There will be mass migration, and of course when that happens there will be knock-on effects within our social system such as political unrest and civil unrest. And as we get closer to nature we also have more risk of pandemics. These things are severe risks. For example we don't talk enough about food production, diseased crops etc. It's these things that are the real effects of climate change that we will feel.'
For Charlie, sustainability and the environment is a self-developed interest. 'I remember growing up in a family where there was no recycling, there was nothing like that.' She recalls her father, who died in her teens, instilled a sense of resilience in his family. 'When I was about ten he dropped me and my sister off on the side of a country lane, gave us some money and told us to find our way back. We did. He was quite a character and believed in order to become resilient we had to be put in these sorts of situations. To some extent that's what life has been for me—pushing outside the boundaries and putting myself outside of my comfort zone all the time.'
Subsequent to finding her own way home she spent a lot of time going to different countryside locations to hike for the weekend and enjoy things like walking in bluebell woods. 'Those for me are my really treasured memories' she says. 'Just being in nature and hearing the sounds—and feeling as well. We tend not to stop and listen and look and consider the textures. As a child I remember really considering the textures of things. Or swimming in the river, though quite frankly the state of our rivers at the moment, you wouldn't want to swim in them.'
As her gaze is drawn to the fields beyond where we sit, she considers the future for areas like the Marshwood Vale. 'Places like this, which are already places of natural beauty, could be biodiversity hotspots' she says. 'Places that are education hubs to show how we protect the environment, but also how we improve the environment that we are in.' This of course requires collaboration and engagement with the farming community—not only in NERC but also in the wider context. 'I think the future is all about collaboration' she says. 'At the moment there are lots of blockers and bottlenecks to collaboration but I hope with my role and the things that I will be involved with over the next ten years, that I will be able to unblock that and help to facilitate those collaborations.'
She explains that sometimes there is the issue of impact versus visibility when dealing with sustainability and environmental initiatives. 'So in the background we could be doing lots of things that have impact, for example decarbonisation, you can't necessarily see that. But then on the flip side you have visibility, things like recycling bins are things that you can tangibly see. You can't have one without the other. If you have visibility without impact, that's called greenwashing. If you have impact without visibility you don't get buy-in. There has to be balance and that's another facet to my role—helping to create that balance.'
As well as having responsibility for certain funding lines within NERC, the FLC is also there to bring a fresh voice to the organisation, to offer fresh perspectives. 'Because you can also sometimes suffer from "group think", as any board sometimes can. And having that different perspective and that challenge from those future leaders enables them to stop and think "maybe we do need to do something differently".'
NERC Deputy Executive Chair, Alison Robinson, says she expects the Future Leaders Council 'to have a real impact on the future of environmental science.' Initial impressions are that Charlie Fardon will do her utmost to make that happen.