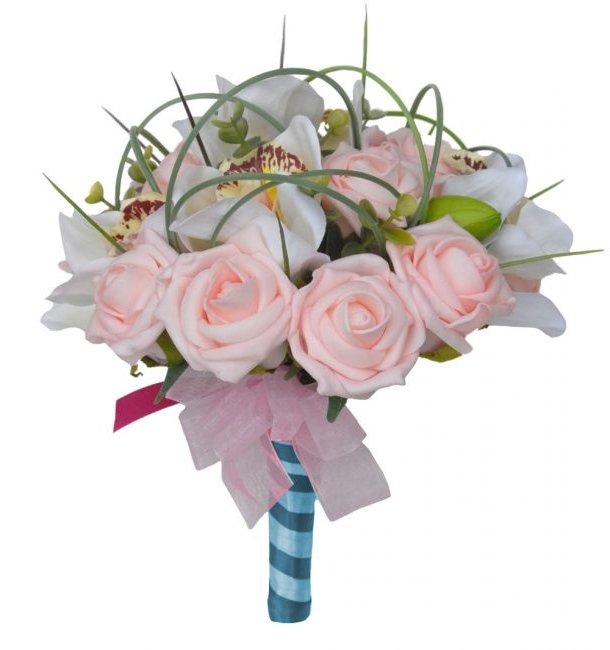 After many months of 'will they?', 'won't they?', my cousin Dahlia has finally decided to get married. For most of our family this is the long-awaited signal for general rejoicing, but for me it's the time to enter a state of encroaching gloom. Not because of the people involved—he seems a nice enough guy and she's very happy—but only because of the wedding event itself. I should explain… Over the last 5 years Dahlia has become progressively green and liberally argumentative while he's the leading blogger for hashtag #PlanetEarth. I believe I can therefore forecast their wedding plans with 100% accuracy…
Let me start with the pre-invitation messages from all of their several hundred Facebook 'Friends'. I say 'Friends' advisedly because she hasn't met many of them. He probably imported most of them from an anonymous online Russian wedding list as they're simply fake digital links to boost their 'Likes' ratings and approvals. Over months, this will grow into a self-congratulatory Facebook Timeline of 'Our Wedding'—an avalanche of digital drivel in which both can wallow in a fuzzy warmth of anticipation.
Next, I might receive an actual written invitation—well, not actually hand written of course. It'll be to 'Our Dear Uncle' on recycled brown rice paper using that flaky 'Blue Romance' font on iPads, and printed with acid-free 'be kind to squid' computer ink. Yes, I'm sure you can tell how I feel about it all…
Dahlia's dress will no doubt be a gown of organic canvas with natural non-toxic to bee dyes. It would be even more PC if she wore her mother's old wedding dress (good recycling) but I read on Twitter (#WeddingMum) that it's got loads of plastic beads on it, so that's a non-starter! In fact, I can absolutely guarantee one thing about this forthcoming nuptial event: it will be the World's first 100% Plastic-Free Wedding. This is so important to both of them, it'll be printed on the invitation and re-Tweeted around their closed digital universe with a degree of smug satisfaction.
Dahlia was never particularly religious but if she does get married in a church, it'll be to keep her mother happy. That's about the only thing her mum will be happy about… she certainly won't like some of the hymns ('Women Of The World Unite') which will maybe be listed as 'Hers' rather than 'Hymns'. I'm not sure about the anthem sung by the imported Maori choir which is to be a choral adaptation of "#MeToo", the musical. If the local vicar allows it, the address from that nice old Buddhist monk the couple met when back-packing in Nepal last year might be OK, although paying for his first-class air ticket and four-star hotel accommodation seems somewhat overly generous. But the last straw will be the appearance of the groom's hippy-haired older sister, a guitar toting ageing folk singer. She will no doubt 'sing' in a quavering sickly flat voice about Dolphins and Freedom in a vomit-inducing musical turn. I am reminded of a similar scene in 'Four Weddings and a Funeral'…
Hopefully the confetti might be blown bubbles or recycled paper aeroplanes which would be original and fun, but I read it's going to be organic popcorn. Groan… At least hungry guests can nibble their confetti while they wait for the endless movies, galleries of digital photos, WhatsApp video calls and tweets being recorded on the glowing rows of iPhones—before being despatched electronically worldwide.
During the reception with tasteless vegan tofu canapés and plates made of recyclable bamboo (only 2 years to grow in sustainable forests), the guests can sip their organic kiwi and pumpkin cordial from native pottery mugs (£1 to charity for every fragile mug dropped and smashed). Naturally, the bride and groom will then depart on bicycles to save global energy, at which point guests can thankfully retire to a local bar and have a few real pints of ale instead of the ghastly organic mead (with aftertaste of synthetic cough syrup) which was the only alcohol served at the wedding.
Yes, this is to be social recycling on a grand scale. The cake and food are made from reprocessed soya bean while the clothes and the decor are re-salvaged from second hand shops (which is definitely a Good Thing). All the flowers are potted plants to be taken home and enjoyed later. Everything can hopefully be reused. I hope for her sake, she doesn't take the reconditioning too far. She could take comfort from the fact that, if the marriage doesn't work out, she could recycle her entire wedding for another go. She could also try recycling her entire life.
As you will have gathered, this is not an event I'm looking forward to. But it's OK, because I won't be going. Since they're getting married in New Zealand, it's rather too far to go. And what's more, that's sufficiently far away for her not to be able to read this piece in the Marshwood Vale mag.