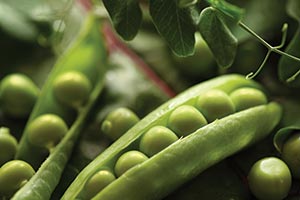 So far this year we have had a dream growing year. As I write it is all hot and sunny, and early July is perfect for podding broad beans while watching Wimbledon.
Many crops are yielding 2-3 weeks early, we have had a good succession of peas from early May in the polytunnel, outdoor Hurst Green shaft sown under fleece the first week of March followed by maincrop Ambassador in late June. As the plants are pulled and fed to the pigs we have transplanted swede and bulb fennel the same day.
We have been putting manure/compost mulch around growing plants to hold water in and feed the soil, both this crop and the next. Water on fruiting crops will help the flowers set fruit, and your runner beans also need cool nights, which is why they often don't set fruit in August. Lettuce, celery, cucumber  and leeks need regular watering, but some crops such as established brassicas and parsnips go dormant when dry, and explode with growth after rain.
Lift your garlic in mid-July, except elephant garlic, which should be left to flower before harvest. We have a good deal of rust on our leaves, but this won't affect the flavour and has little effect on the yield, so long as you have kept the soil moist.
After a "Smith" period of two consecutive warm days each with 11 hours of 90% humidity, potato blight sets in everywhere. We only grow second earlies that crop well before blight. We also grow a few blight resistant Sarpo Mira maincrop, which slugs love. When blight arrives, cut off the bottom 12" leaves on your tomato plants to allow air circulation and stop blight establishing itself. The healthier and stronger the plant, the greater its resistance. You may consider cutting off all but 3 or 4 trusses on outdoor plants to reduce stress on the plants.
Dib leeks in early July. Lift them, trim leaves and roots, make a 5" deep hole with a wooden spade handle (dibber), drop the plant in and fill with water. This makes for a thicker and longer sweet white shank on the plant. Leek moth may eat your plants in August, and there is no spray available to gardeners, but only to professional growers. We cover with Enviromesh as soon as the seeds are sown to keep the moth away.
Crops to sow or transplant in July:
You can transplant French beans. swiss chard. Land cress, bulb fennel, endive, swede and radicchio for colourful autumn salads.
Most lettuce are prone to mildew from now on, although Little Gem lettuce can be sown as late as August. Also brassicas such as late calabrese, spring cauliflower, kale, purple sprouting, and Pak Choi for hearting in autumn.
If you think we will have a warm autumn, all these and carrots can be sown from seed early this month too.
And what do you call a Frenchman in sandals? Philippe Phollope.