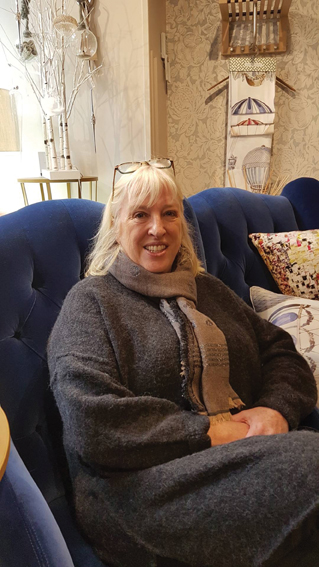 Some people have the skill to make a success of things, whatever they chose to do, no matter where they are. Barbara Proctor, owner of the interior design, build and project management company, Partners in Design, is one of these people. Working in London after leaving university, she ran a successful recruitment company before selling it and moving to the Far East. Settling in Hong Kong, Thailand and Singapore in successive years, Barbara was not one to sit back after having her twins. She started to import furniture from America to sell to clients in the Far East, growing the business, and delving into the world of interior design.
When she did return to the UK, she had gathered a wealth of experience in importing furniture and helping expats set up home in unfamiliar surroundings. She expanded this knowledge, creating West Country Property Solutions; a company that searched for properties on behalf of expats who were yet to move to the UK. Following on from this she set up a sister company; Partners in Design, which could provide a full refurbishment and interior design service for those recently purchased properties. However, Partners in Design proved so successful that Barbara now concentrates her time towards growing and expanding that company.
Establishing the company in Bath nearly 16 years ago, Barbara was eventually able to move closer to the sea and chose Beaminster. She spent a year refurbishing her property, whilst continuing to commute to Bath. But when the lease of a local shop came up nearly four years ago, Barbara moved her business to Beaminster and set up another showroom in Sherborne last year. Working with her team of designers, Barbara delivers a complete design and build package. Providing designs and liaising with clients for the finished result, the company works with their in house trades and craftspeople, enabling them to oversee the project from start to finish.
Energised by what she does every day, Barbara takes her enthusiasm with her wherever she goes. She enjoys amateur theatre, socialising with friends, cooking dinner parties as well as eating out. Inspired by her work and always striving to take her business in new directions, Barbara is a funhouse of ideas, creating fresh new looks wherever she goes.