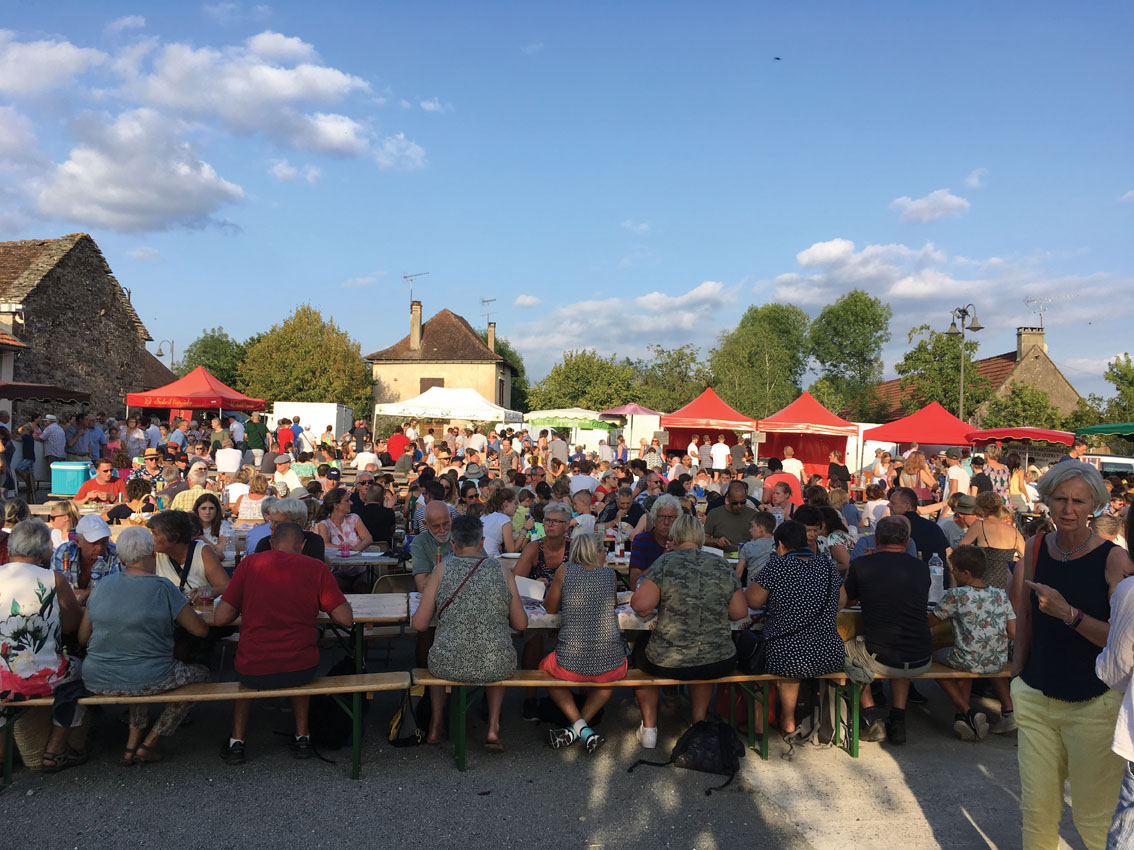 I'm writing this from the Occitanie region of south-west France. I came over with my husband on a Brittany Ferries sailing the day after travelling restrictions were lifted on 4 July.
This was also the day the pubs were allowed to re-open. That night we stayed at an Airbnb in Portsmouth, ready for an early morning sailing the next day.
As we walked our dogs into the city, looking for a fish and chip shop we'd been told was nearby, we could see the bright lights of bars and takeaways. We heard the whoops and hollers of young people out and about, having fun. It was like A-level results day in Bridport, with groups of eighteen to twenty-somethings, enjoying new-found and longed-for freedom.
There were security guards, some of them wearing masks, on the door of every bar, letting people in only when the same number of customers were leaving. Socially-distanced drinkers sat around tables, grinning as if they'd been awarded Olympic medals.
Out on the balmy street, the mood was euphoric. No-one was wearing a mask. The next morning at the ferry terminal, everyone was wearing masks. Crossings to Caen were allowed only if you had a cabin. The dogs and the cat had to stay in the car. Passengers were instructed to stay in their cabins unless going to the cafeteria for time-slotted lunches. Social distancing was insisted upon, as was the wearing of masks in public places.
Down through France, customers were not allowed inside service stations unless they were wearing masks.
After a long journey in which we ran out petrol and the cat escaped (thankfully returning half an hour later), we finally reached our destination, a small village in the south-west of France.
We didn't have to quarantine but decided, out of respect for our neighbours and to be on the safe side, to keep a low profile for two weeks. We knew how we'd feel if the shoe were on the other foot and how angry we were when some second homeowners broke lockdown restrictions by spending Easter in our west Dorset village, while responsible visitors stayed away.
Other than dog walking in the early mornings and a bit of shopping at the supermarket, we have very much kept ourselves to ourselves. At E Leclerc, we donned our masks and took a sanitised trolley into the supermarket, using hand wash along the way. Not everyone in the store was masked—it's about fifty per cent—but social distancing is the norm.
France, one of Europe's hardest-hit countries, has recorded more than 200,000 infections and over 30,000 deaths since the start of the pandemic. The statistics did not stop politicians greeting each other with the customary kisses on the cheek. When a picture showing this was published, the public was furious.
'You do wonder what's the point if they can't set a good example themselves,' a neighbour said to us over the garden wall.
As I write, the lockdown has been almost entirely lifted. But, like everywhere else, the virus is still here. There are a rising number of cases in the north-west and in eastern regions, particularly in the northwestern department of Mayenne, which has now prompted stricter rules on mask-wearing across France.
As from Monday 20 July, face masks became compulsory here in all enclosed public spaces, including shops where previously owners were able to decide themselves whether customers should wear coverings or not. Anyone caught without a mask faces a fine of €135.
Currently, people can travel freely all over France but are urged to think about whether the trip is necessary. The roads are quiet in France at the best of times but now they are even quieter. Masks must be worn at all times on public transport.
Kindergartens, primary schools and secondary schools are open and attendance is mandatory. High schools and universities have put distance learning in place.
People are being told to protect themselves by washing their hands very often; using single-use tissues and them throwing them away; coughing or sneezing into arms or tissues; not shaking hands or greeting people with kisses on the cheek; keeping more than a metre away from others or to wear a mask if social distancing can't be respected.
Overall the outbreak is broadly under control across France. But a number of public health officials have warned of a potential second wave, and the government has begun stockpiling hundreds of millions of masks.
In the popular town of St Antonin-Noble-Val, which nestles on the bank of the River Aveyron, the popular Sunday markets have been incredibly busy, although the wearing of masks is obligatory. But, sitting, in the shade having a lunchtime beer, you could be forgiven for thinking things were almost back to normal.
It's fete season here in France, heralded by Bastille Day on 14 July, which would normally see hundreds and thousands gather for fireworks displays across the land to commemorate the start of the French Revolution in 1789. But this year, things were strangely muted. Large gatherings are frowned upon, although the traditional gourmet market in our village still went ahead on 21 July.
Folk usually sit on long tables to eat their food bought from the various stalls on the perimeter and chat with friends to the sound of a woman singing traditional French songs accompanied by a barrel organ.
This year, the tables were set up separately, to comply with social distancing rules. There were fewer people than usual but it still felt very busy, largely in part because it was one of the only ones for miles around not to have been cancelled.
French borders with other EU member states have been open since 15 June. Our plan is to head for Italy and Greece in September by car, but who knows what tomorrow brings?